Information in English
Few parks cover such a variety as Kristiansand Zoo and Amusement Park. 11 km east of Kristiansand you will find the most beautiful and natural Zoo and Amusement Park, with scenery and environment in abundance.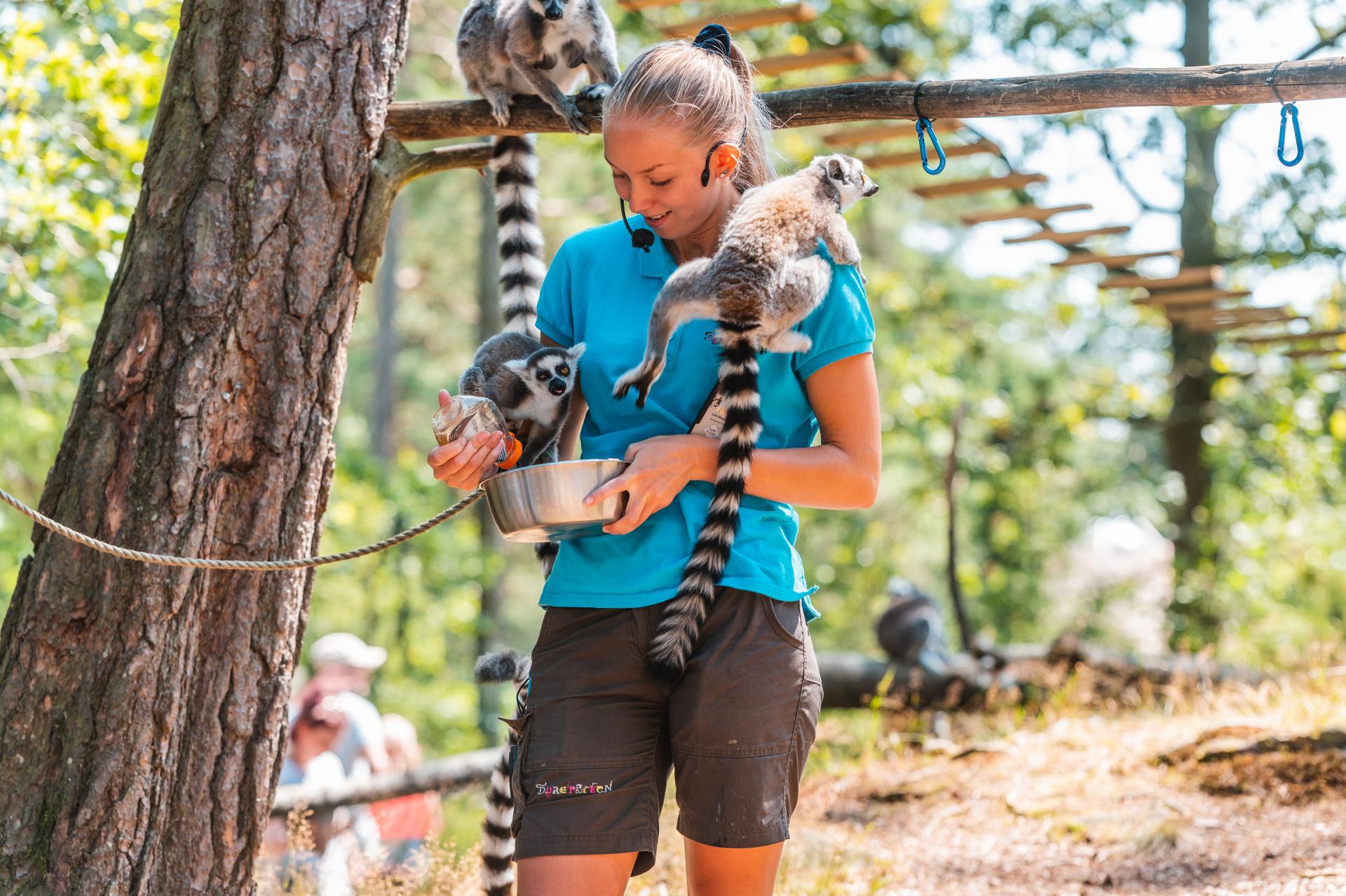 Dyreparken Zoo and Amusement Park
Kristiansand Zoo and Amusement Park is Norway`s most frequently visited attraction covering an area of 150 acres of wild Nordic terrain. In Dyreparken, the animals have wide open spaces in which to roam – however, the visitors are still able to get up close to observe some of the most beautiful animals – like the red pandas, cheetahs and ring-tailed lemurs.
The park is 11 km (6 mi) east of town. Dyreparken is a complete park, consisting of an entertainment park; a theme park; and a zoo. The zoo contains areas for Scandinavian animals, such as wolves and moose, and exotic animals such as orangutans, Amur tigers and a variety of monkeys. In «Africa» you can move along a bridge observing giraffes, zebras and other animals native to the African savanna.
In an open air area you will find some of the smaller monkeys moving from tree to tree and swing on the ropes while you can move amongst them! Inside the rainforest, in the humid atmosphere, dark and scary passages lead the way to many reptiles. You will find more than 100 different species. Guests have the possibility to roam for hours on good paths that make all areas of the park accessible.
A trip to Cardamom Town (Kardemomme by) is recommended. The town is based on a well-known children's story written by Thorbjørn Egner and you will meet all the Kardemomme by's characters from the book in the park's main season!
The neigbour park,  Badelandet,  is a bathing area with heated swimming pools and fun waterslides. It's paradise for both young and old…
Hotels
Close to the park, we can offer you and your familty to stay overnight in a very special atmosphere. The pirate village hotel Abra Havn consists of 171 apartments, and Dyreparken Safaricamp where you live in a safaritent with comfy bed and internet. We also recommend you to check out Dyreparken Hotel, located close to the Park entrance.
This is Kristiansand Zoo and Amusement Park
FAQ
Below, you will find a collection of the most common questions from our guests.
Can't find what you're looking for? Contact us by sending an email to post@dyreparken.no.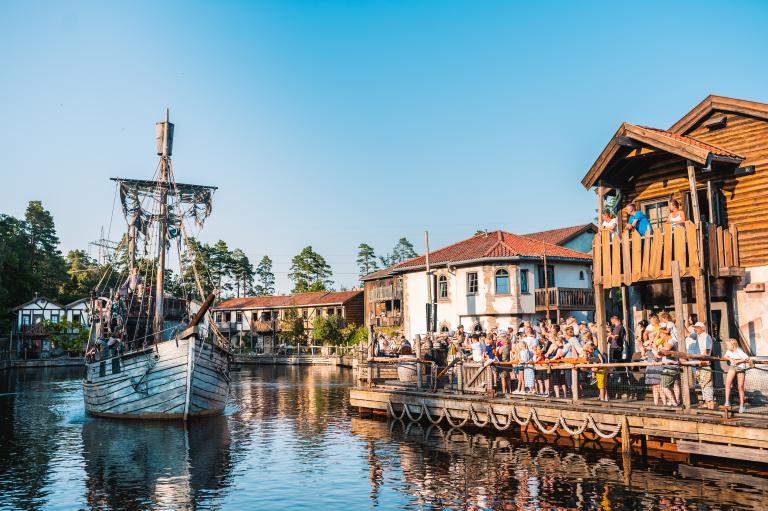 Abra Havn - The pirate hotel
The pirate hotel Abra Havn is just a cannonball shot away from the Dyreparken Zoo. Enjoy being a part of the story and not just a spectator!
Kristiansand Zoo and Amusement Park
Badelandet (The Water Park)